I stumbled upon this story on the BBC today:
a Russian artist has reimagined classic Disney images in the haunting style of Tim Burton
. The article says Burton is directing a live action remake of Dumbo, which I had no idea was in the works, but I can certainly see that coming together incredibly well; circuses have the classic creep factor about them, and I'm sure Burton will maximise on this!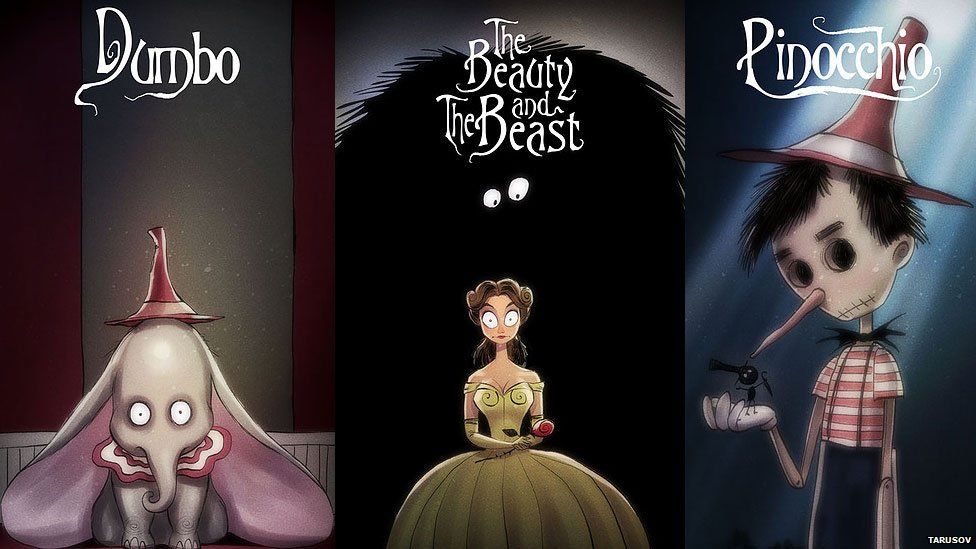 Read the story above to see all the artwork. I think my favourite is the header image of Rafiki holding Simba aloft on that weird tree from
A Nightmare Before Christmas
- perfect!